What should I do if I am involved in, or witness, an accident?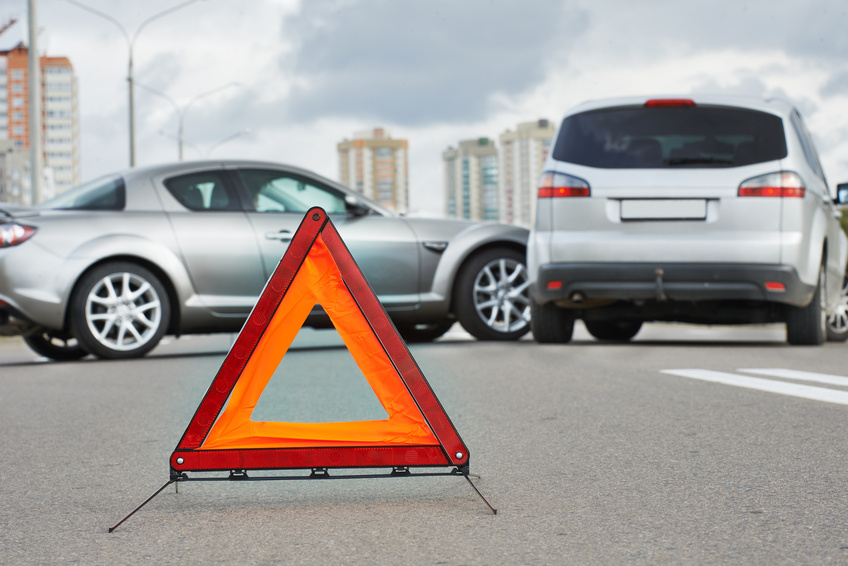 Quicktips
Secure the scene of the accident

Protect yourself and others from additional danger

Give first aid
Situation
Accidents happen on German roads every day.
The usual causes of accidents are speeding, driving under the influence of drugs or alcohol, tailgating and road rage.
Inexperienced drivers (especially young drivers), and elderly drivers are those most at risk.
What can you do?
If you are involved in an accident you are legally obliged to stop, even if you are not injured or your vehicle is not damaged. You are considered to be involved if your actions might in any way have contributed to the accident

If it is just a fender-bender, clear the vehicles to the side of the road

The site of the accident must be secured. Switch on your hazard lights and set up a warning triangle a sufficient distance from the accident

Leave your vehicle and wait a safe distance from it, off the road, behind the crash barrier

Call the police (toll-free on 110). If anyone is seriously injured also call toll-free 112 (fire and ambulance)

Give first aid

Be prepared to show your driver`s licence, car registration papers and some form of identification (I.D.)

Report the accident as quickly as possible to your insurance company ( the police will give you a reference number which you should pass on to your insurer)
Tips for avoiding accidents
adjust your speed according to visibility, road, traffic and weather conditions. Do not overestimate your own driving abilities. Take the condition of your vehicle and load into consideration.

do not tailgate

do not drink and drive

if you are taking medication which can affect your operation of machinery or vehicles, do not drive

Expect other drivers to make mistakes

don`t insist on your right of way
What happens next
Normally you and your insurance company will deal with the aftermath of an accident without further police involvement.
If you caused the accident you may be given a formal warning and possibly be fined by the authorities.
If however the accident was in connection with a criminal offence (e.g. G.B.H., hit and run) the police will investigate and then turn the case over to the public prosecution service. In this case you might be asked to help the police with their enquiries.